Dash Cycles Carbon Briefcase
We designed this case to be our expression of the ultimate briefcase, and we used it to display our ultra-premium cycling products at a trade show. I assisted in the whole fabrication process: mold making, carbon lay-up, finishing/polishing, metal work, and sewing. I designed the linkage hinge, inspired by bicycle suspension linkage design.
3k plain-weave carbon | 6061 Aluminum | Suede
Deckard's Blaster - 3D Printed
I was inspired by Adam Savage's obsession with this object, so I decided to print and finish my own. Design by Andrew Forster.
FDM Printing | Resin Printing | Sanding | Priming | Paint | Gunk Wash Weathering
Custom Painted & Upgraded NERF Blaster
I painted this NERF blaster as a prop for a friend's bachelor party.
Internal Modifications | Priming | Masking | Painting | Gunk Wash Weathering
Welding Projects
I have designed and welded a number of furniture items.
Mild Welding Steel | MIG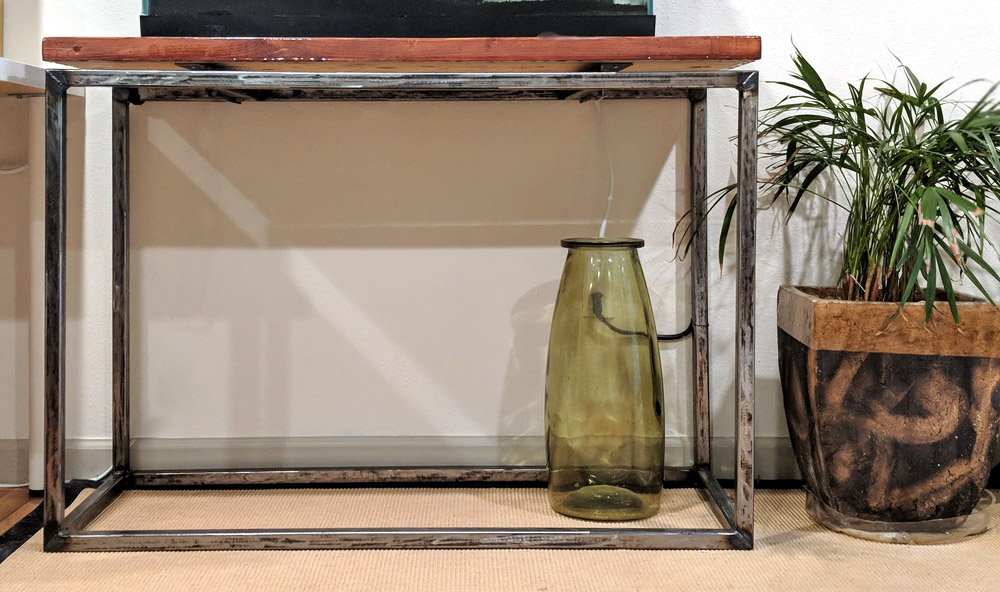 Carbon Splash Protectors
I designed and fabricated these custom-fit splash guards for my car out of carbon fiber.
3k Plain Weave Carbon | Wet Lay-up | Polished clear-coat finish
Carbon Fiber Pen and Case
I set out on this project to make my ultimate pen. It incorporates premium materials, excellent balance + ergonomics, plus a cool mechanical case.
Uni-directional carbon | Polished 6061 aluminum | Neodymium magnets